News
Meet the Frontend Mentor team
With the launch of the new Frontend Mentor blog, we thought introducing you to the team would be a nice idea. Here are the stories of the people behind FEM.
The Frontend Mentor team
·
30 Oct 2023
With the beginning of the new Frontend Mentor blog, we thought introducing you to the team would be a nice idea!
Frontend Mentor started in 2018 with the simple goal of providing professional designs to help people improve their coding skills by building projects.
From a simple side project idea to a growing business with a small team, Frontend Mentor now aims to create equal opportunity for people worldwide to become developers and help companies recruit them.
You may recognize the team if you're in the Discord community or have watched our Discord events. But here's an intro to each team member in their own words! 👇
Matt (Founder)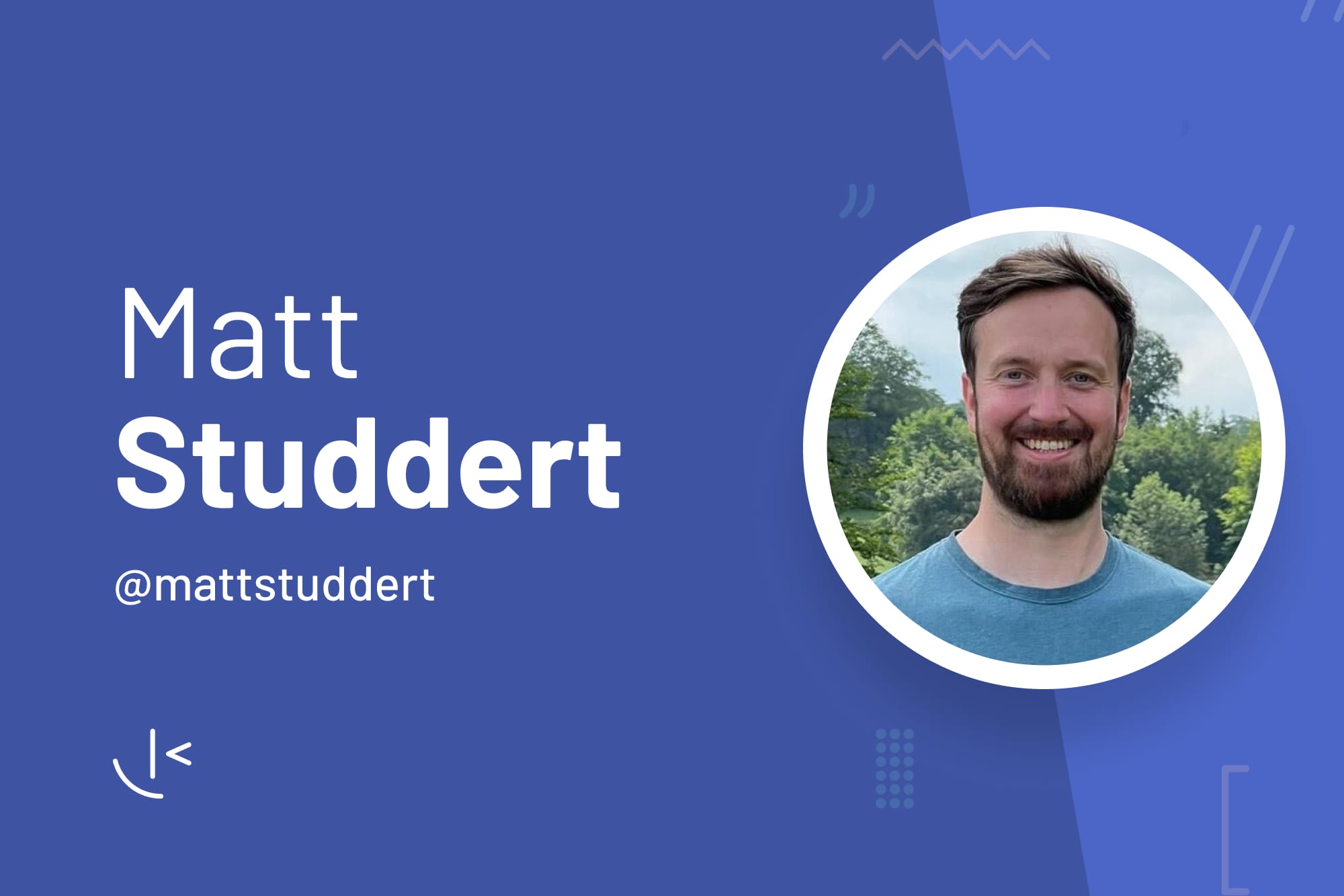 Hey! I'm Matt, founder of Frontend Mentor. I actually started my career in the health and fitness industry before making a career change in my late twenties. I loved what I was doing but kept having ideas for online businesses.
Once I started having these ideas, I knew I needed to follow them up, but I didn't know how. This led me to start coding, which was an eye-opening experience. I couldn't believe I had gotten to 29 years old without ever being introduced to coding...it was love at first sight!
I decided to drop everything and signed up for a 3-month full-time coding bootcamp in London. I was lucky enough to get a job as a web developer eight days after finishing the bootcamp, which was slightly mindblowing. No small amount of impostor syndrome later, I was a full-time front-end developer working at a web development agency in London.
I started teaching front-end development part-time on weekday evenings to help boost my own knowledge (and earn a little extra money!). Once they finished my course, students kept asking where they could go to practice building projects and keep honing their skills. The idea for Frontend Mentor was born!
When I'm not working on Frontend Mentor, I avoid screens (unless it's the cinema) as much as possible. A few things I love doing are cooking (I cook every evening to wind down from work), reading (usually sci-fi novels or non-fiction), exercising (at the gym or playing golf), and watching sports (mostly in front of a screen, I must admit 😅).
Mike (Co-founder and CTO)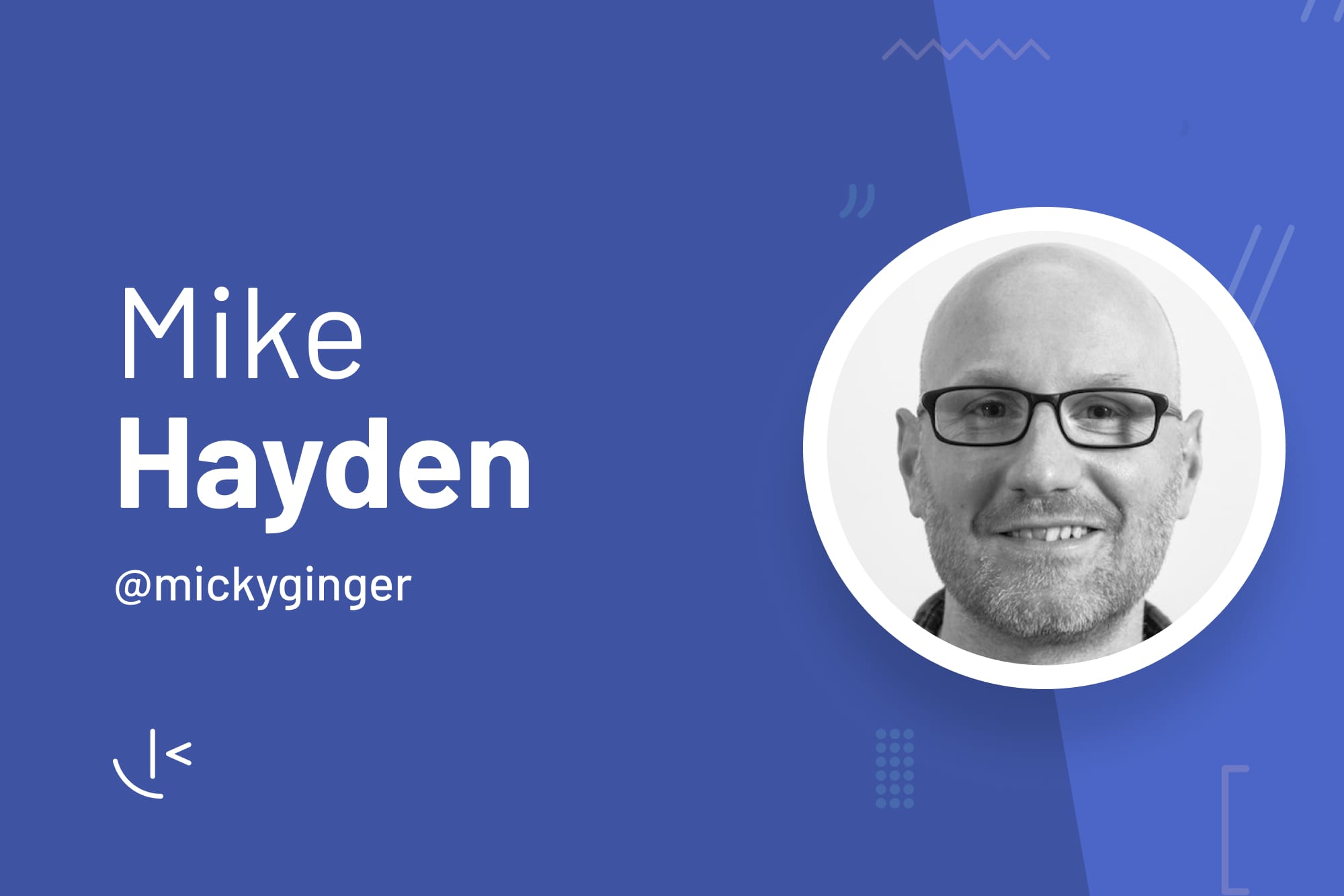 Hello! I'm Mike. I was born in Worcestershire in the UK and left as soon as I was able. I always enjoyed playing with computers: I used to code little choose-your-own-adventure stories on a BBC Micro as a child, and I built a website for my dad as a teenager. I spent my 20s not really knowing what to do with my life, broadly pursuing artistic endeavours. I studied Visual Communication at the Glasgow School of Art but dropped out after a year. I went back to university two years later to study music at Newcastle University.
After three years in Newcastle, I left for the bright lights of London, intent on becoming a musician. After years of living in squats and scraping together money from hosting pub quizzes and the odd music gig, I decided to get back into computing. I taught myself PHP while working part-time in a pub, and I got my first developer job through a musician friend whose bandmate was the Tech Lead of a small agency in Shoreditch.
After some years at the agency and some freelancing work, I got a job teaching how to code at General Assembly in London, where I met Matt. I started working on Frontend Mentor part-time before joining full-time in 2020. I now live with my wife in Southwark and enjoy language learning and bouldering.
Josh (Developer)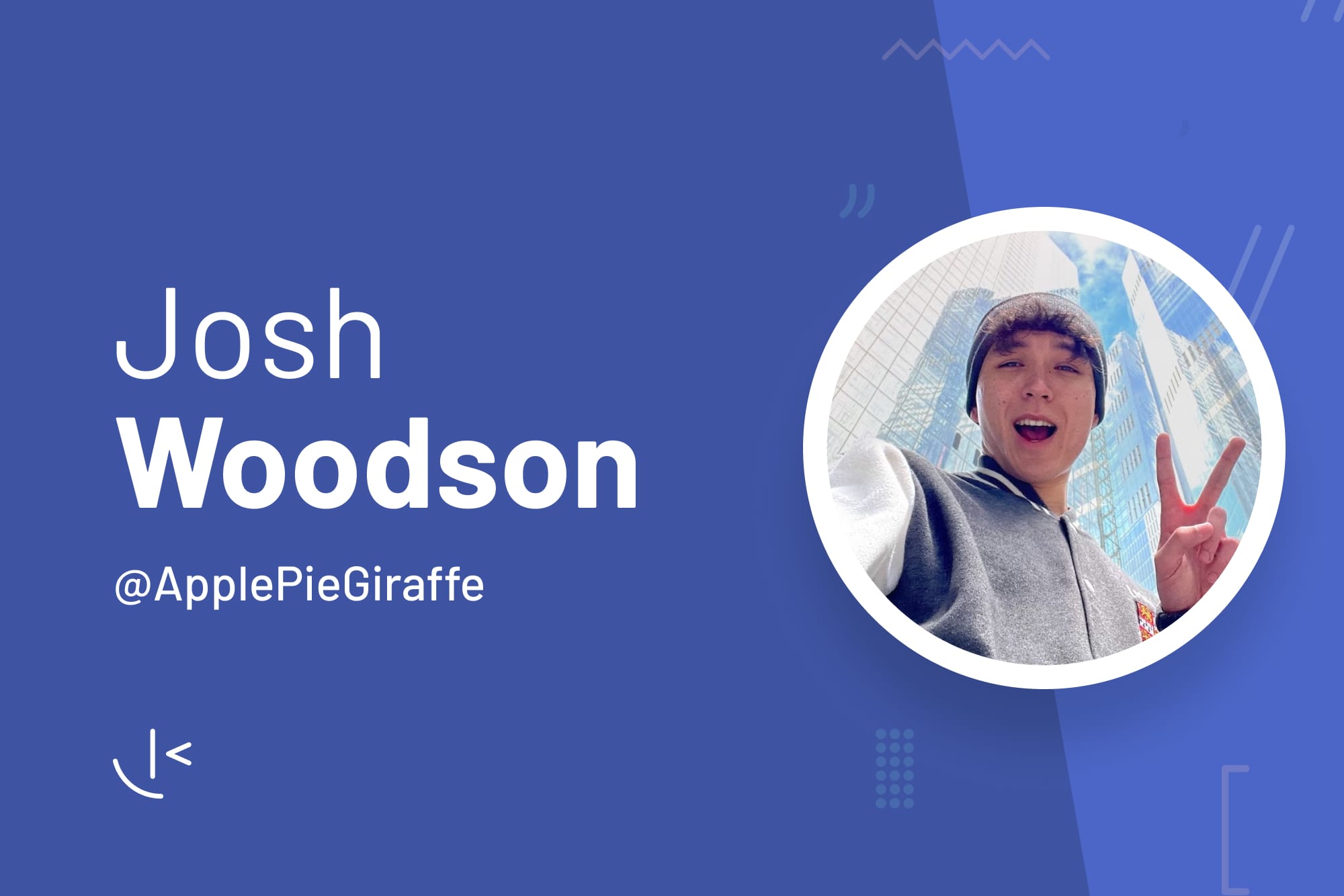 I am Josh, a front-end developer here at Frontend Mentor. I'm Asian-American but was born and raised in Uganda, and now I currently reside in beautiful Louisville, Kentucky.
I first started coding in high school for a science fair project. I liked it so much that I decided to continue after high school during my gap year and spent most of this time reading books, watching a few online courses, and trying to be clever with Python and make sense of JavaScript.
After finding Frontend Mentor a few months into my learning journey, my interest in front-end development bloomed, and I quickly became a very active member of the community by submitting solutions and giving feedback to other users. Those two things helped me grow tremendously as a budding developer, and eventually, Matt asked if I would be interested in doing some work for the platform, to which I happily replied yes! I joined Frontend Mentor full-time in 2023 after working part-time with them for about two years.
I spend most of my time at Frontend Mentor building new UI for the site, fixing bugs, and refactoring code. When I'm not coding, I like to read books or watch YouTube videos, play Minecraft, and travel to see family and friends.
If I could have one wish, it would probably be for the ability to snap my fingers and make merge conflicts simply disappear.
Nicole (Community Manager)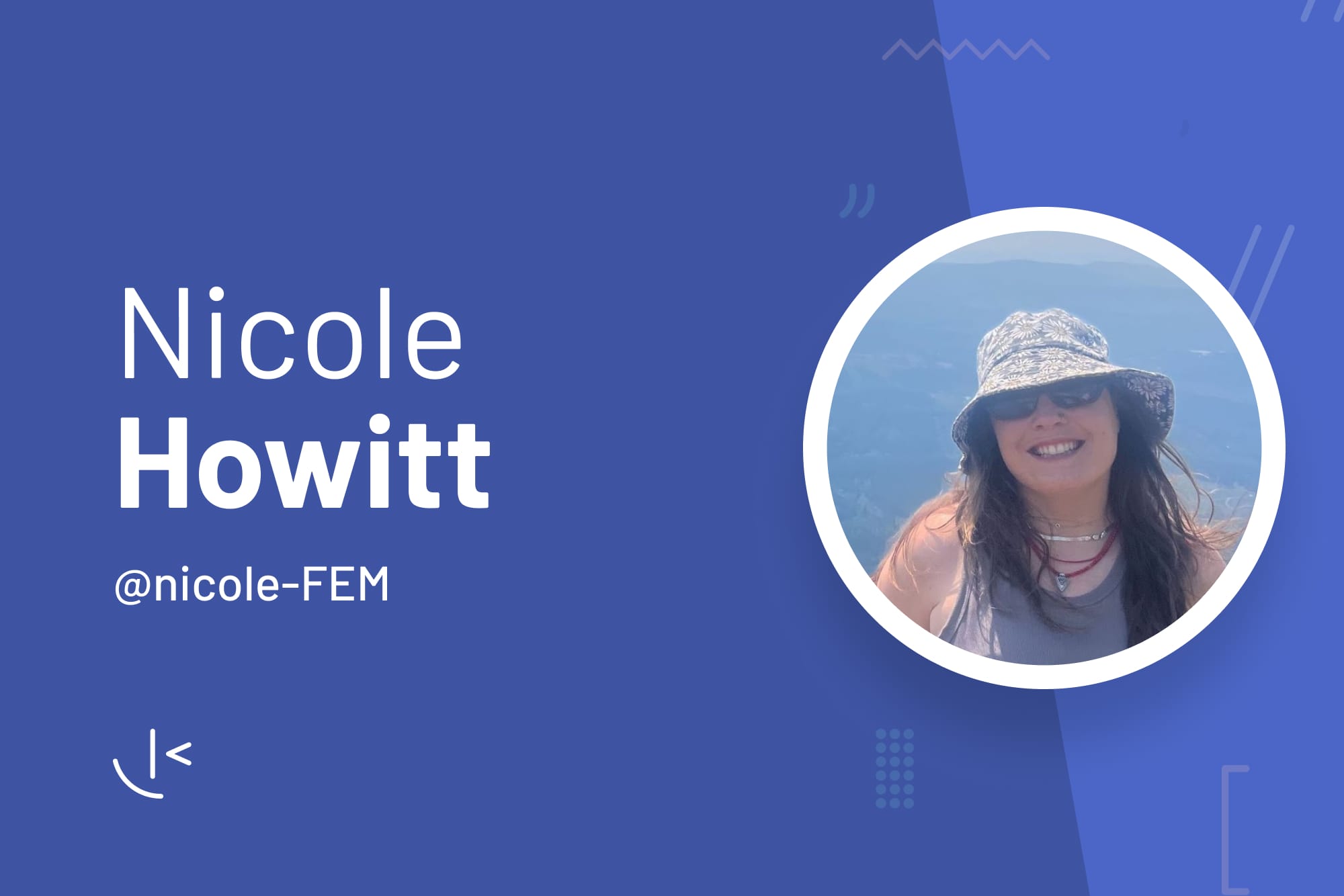 My name is Nicole. I live in Cape Town, South Africa! In the past, I've managed a mentoring programme for software developers across Africa and Europe - it was a very rewarding job!  Along the way, I've also dipped my toes into the exciting world of coding, just enough to understand and appreciate the complexities it involves.
However, my heart truly belongs to people! I am passionate about empowering individuals and providing them with the necessary tools and backing they need to excel in their careers in coding. I believe in the power of support to transform professional journeys.
My main role as Community Manager is to engage the community as much as possible. This involves running our social media accounts and Discord server, writing articles and organising our IRL and Discord events!
When I'm not working, I love cooking (and eating), and hanging with friends and family. I am lucky enough to live in a beautiful city surrounded by mountains and ocean, so I love going for walks or swims, and I will never turn down the opportunity to plug my karaoke machine into some speakers!
Practice building projects like a pro
Access premium challenges
Download design files
Submit private solutions
Unlimited solution screenshots
Unlock Pro
Get all community news and our latest articles in your inbox
Join over 50,000 developers receiving updates via our newsletter. Stay up-to-date with new challenges, articles, community news, featured solutions, and handy links from across the web. We promise no spam, and you can unsubscribe at any time.